Top Quality Cat Bed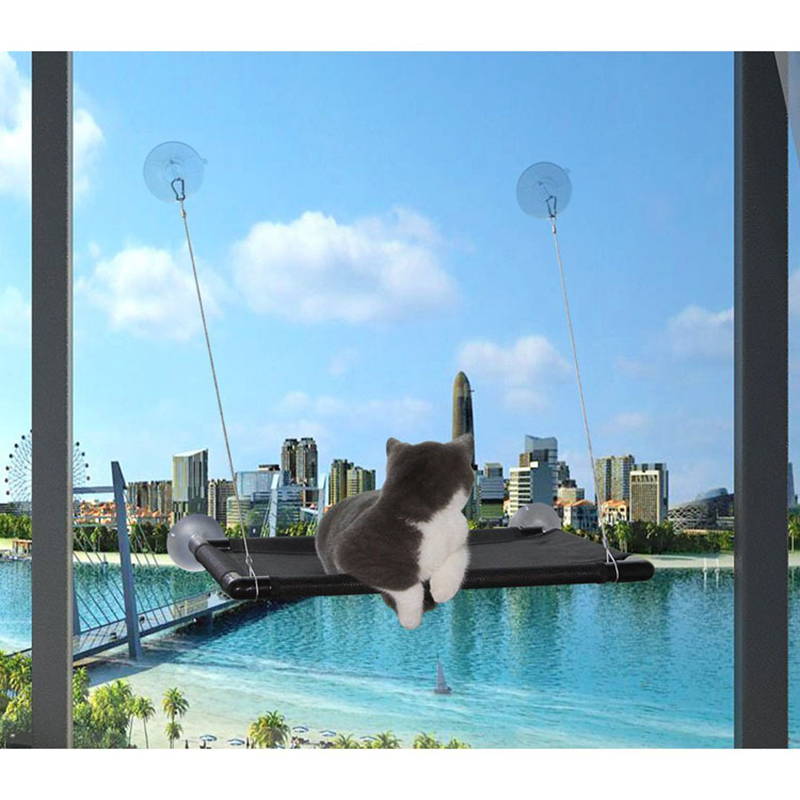 Top Quality
Cat Window Bed
Comfortable and panoramic, your kitty will have hours of piece and great views from your home's window.
- Easy to mount, no hardware needed
- Durable due to its high quality materials
- Industrial Grade Suction Cups
- Top Quality Breathable Cloth
- Top Performance Steel Cables to keep your cats safe
Home cats spend most of their time looking out the window, provide your kitty with the best hammock available!
Free Shipping
Included in your purchase
Money Back Guarantee
In faulty and delayed products
Point Reward $1 = 1
For members of the Reward Program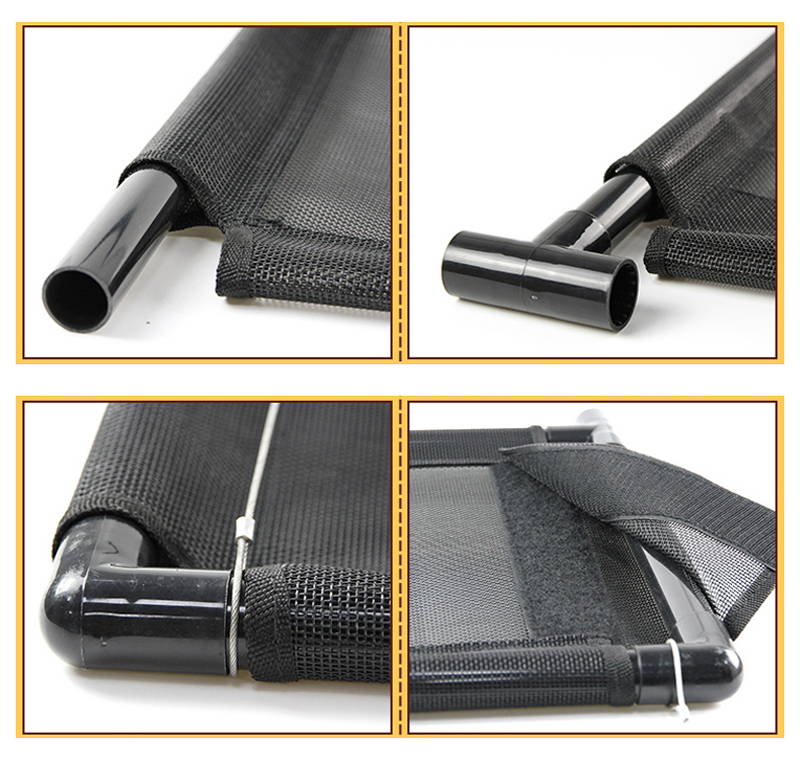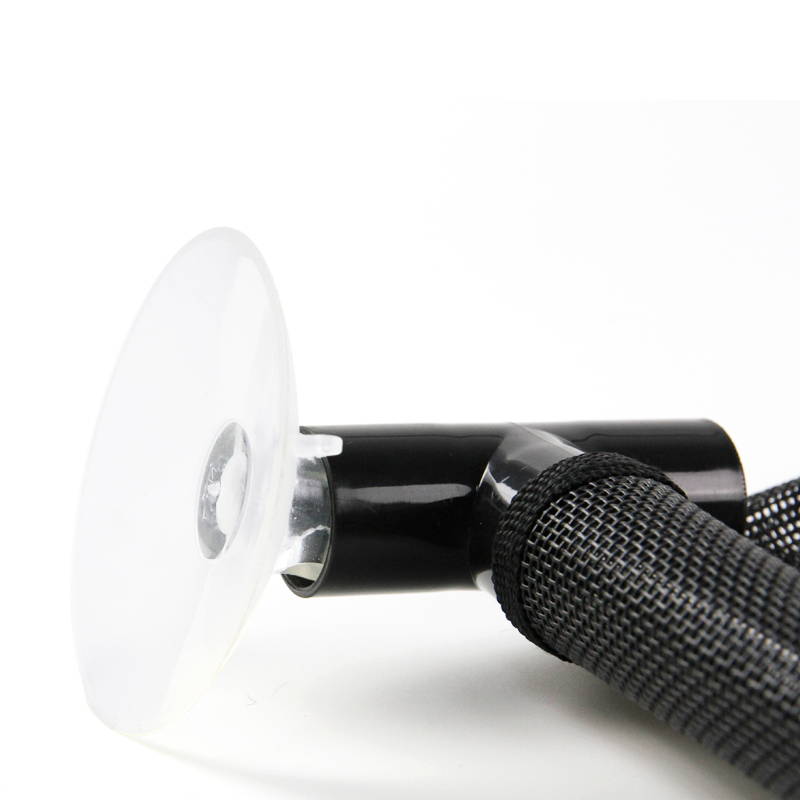 - Elegant minimalistic design
- Seat covered with a sturdy cloth cover.
- The cloth is easy to remove and wash (preferably by hand)
- The bed is designed to attach directly to the window with four suction cups (no hardware or tools needed)
- The perch is designed to hold a maximum weight of 40 pounds (18kg)
- Measurements: 67cm x 40cm / 26" x 15"
- Stainless steel support cables
- Industrial strength suction cups
 
The best spot for your cat!
T his Window Bed provides your cat a nice place to receive a sun bath and a prime panoramic view out to nature, weather and people without taking home space.
You can install it in seconds on glass windows and doors. The stainless steel support cables make the cat's hammock more resistant and stable, and the industrial strength suction cups, which can hold 40 pounds, will keep your cats safe at all times.
This item comes with an exclusive detailed PDF on how to set up and use.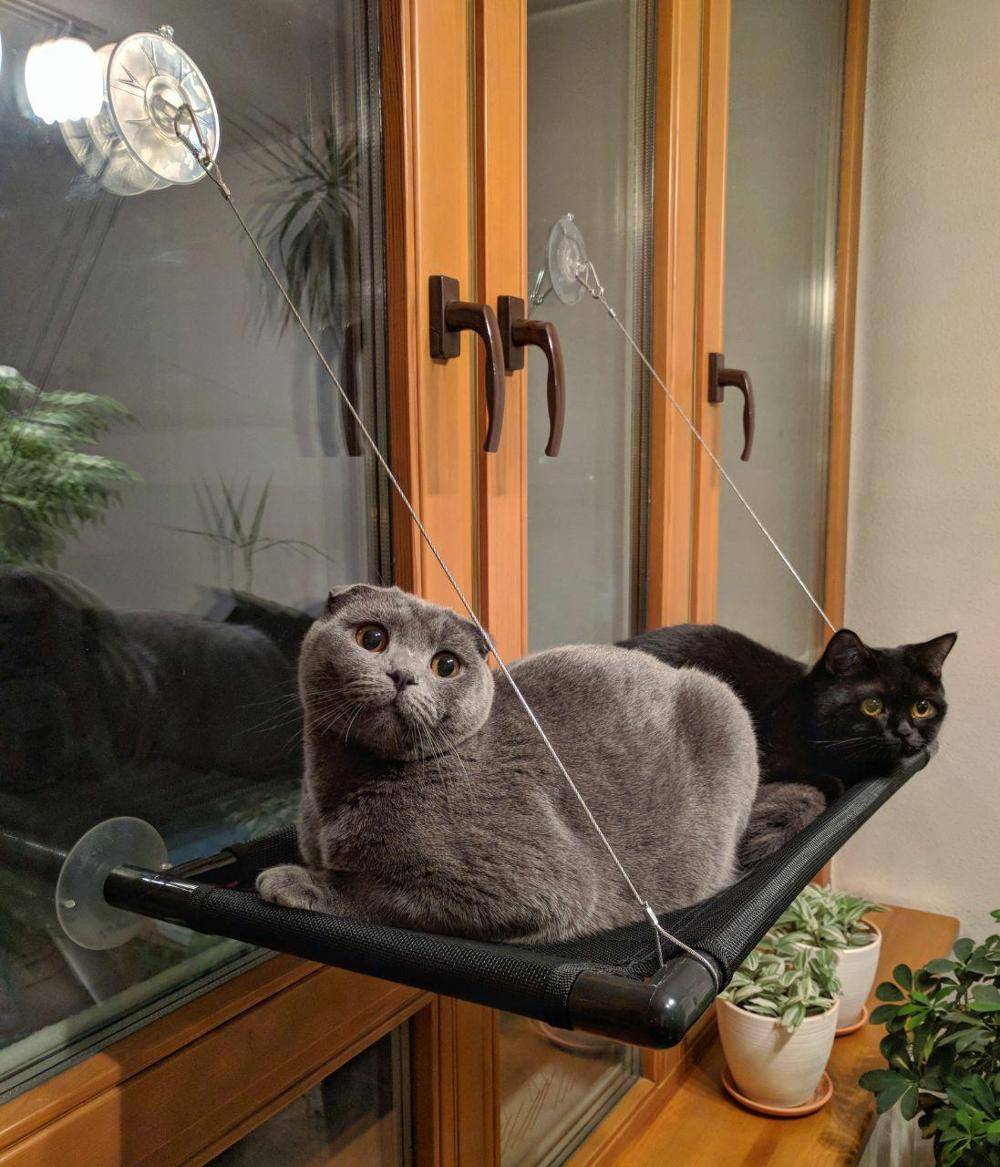 "The hammock is steep! Large, durable, easy to assemble. The suction cups are huge, they hold well. It is important to wash the windows and degrease the attachment points, otherwise they'll fall off dirty surfaces, of course."
Phillip Miller   - 27 JUN 2018, 11:27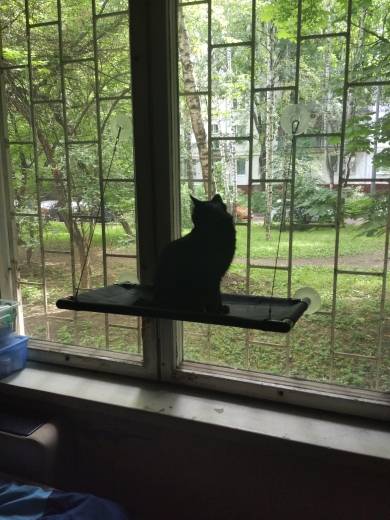 "Super fast delivery, good packaging and easy to build. Both my babies love it!"
Melissa Davis   - 09 JUL 2018, 16:37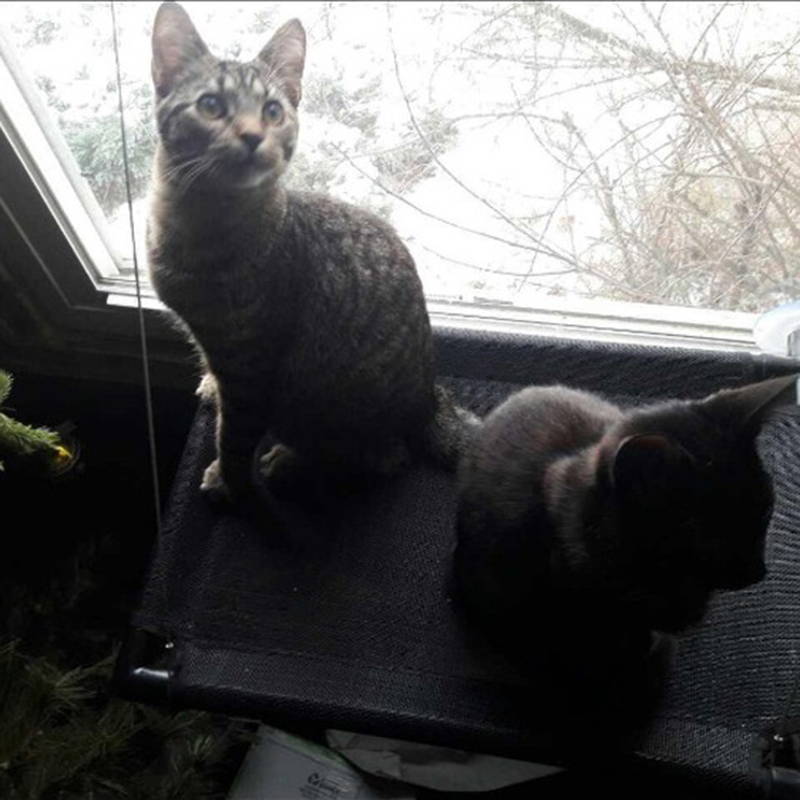 "Really super !!! easy to attach, the size is excellent, both cat fit perfectly. I'm very satisfied. Thank you so much!"
Joyce Evans   -   12 JUL 2018, 10:18